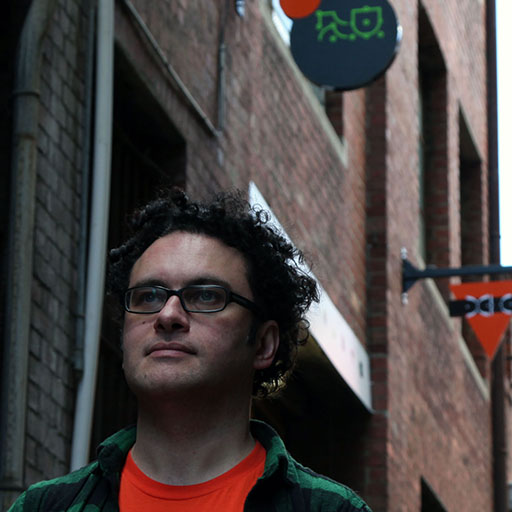 Dr Troy Innocent is a world builder, iconographer and reality newbie. Since 1989, he has been constructing languages and evolving artificial worlds. He has received numerous awards, including Honorary Mention, LIFE 2.0: Artificial Life, Spain (1999); Foreign Title Award, MMCA Multimedia Grand Prix, Japan (1998); and Honorary Mention, Prix Ars Electronica (1992).
Innocent has been exploring new aesthetics enabled by computers since 1989. Deconstructing and understanding the endemic properties, language and nature of the digital realm has been the underlying theme of his work. Trained as a designer and practising as an artist, he has moved across media in works involving digital games, generative systems, artificial life, computer animation, installation, interactive media, synthetic images and sound. His work has been exhibited widely at national and international galleries, conferences, and symposia, including Ars Electronica in 2004.
His works include Semiomorph (ISEA02, Nagoya, Japan), Iconica; trans'forms (Tolarno Galleries, Melbourne, Australia), lifeSigns: eco-system of signs and symbols (2004: Australian Culture Now, ACMI, Melbourne, Australia), Scenes from Ludea (SIGGRAPH2006, Boston, USA) and noemaflux (Ogaki Biennale, Ogaki, Japan).